Types of Instruction, Locations, and Hours
Pedaling Minds teaches in several different formats to choose from:
Summer camps
School-day off and holiday clinics
Homeschool camps
Private and semi-private lessons
Pedaling Minds typically operates camps and clinics at these locations and times: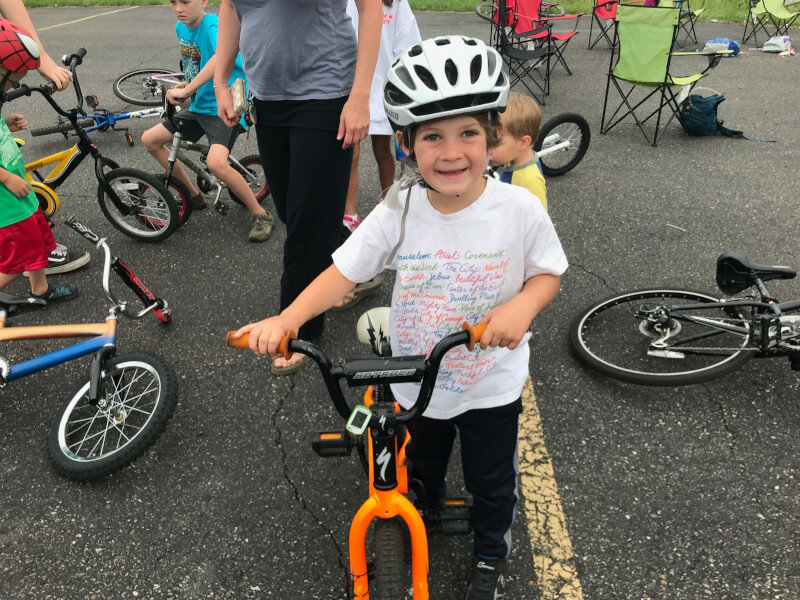 We Currently Offer Instruction for 3 Classes of Ridership
Level 1-2: Learn-to-Pedal/Rookie Riders
Age: 5 +
Capacity: 15 children or 5 adults
Number of coaches: 2-3
Learn-to-Pedal & Rookie Riders
Join us for some fun conquering pedals and our fears. This is perfect for you If you don't know how to start, pedal, or stop on your own. At your pace with personalized tips and tricks from the coaches, you'll gain control of your bicycle, tame your fears, and be riding in no time! Many parents are surprised at how much the kids progress in this camp. As a beginner adult you will be excited to see just how much your confidence grows after this level.
Level 3-4: Novice/Intermediate Riders (Includes offsite riding)
Age: 6 +
Capacity: 15 children or 5 adults
Number of coaches: 2-3
Novice & Intermediate Riders
You can pedal and ride a bicycle, that's awesome! But can you ride one-handed, stop suddenly at a red light, ride in a group, or ride off road? If not, you belong in this level! Our courses include traffic lights and stop signs where you can learn to control your bike and your mind in challenging situations. We do all of this in the safety of a parking lot. And if everyone is feeling stable and confident, we'll go out on trails together for some serious fun.

Level 5-6: Proficient/Independent (Mainly offsite riding)
Age: 8 +
Capacity: 10 children or 5 adults
Number of coaches: 2-3
Proficient & Independent Riders
Do you know how to ride a bike and want to go on some riding adventures? Let's explore trails and learn to overcome the unexpected. There are endless routes to take in this camp. The only thing standing in our way is how far we can go. Riding on paved and unpaved trails, we'll pick a location, learn how to read maps, navigate traffic on the trails and roadway intersections, change a flat tire, ride to the bike parks, and maybe even get ice cream or get our feet wet in a stream. There are countless surprises along the way and loads of fun.
Sign Up for Private Lessons
Pedaling Minds Scholarships
Applying and awarding scholarships at Pedaling Minds
Please, send an email to
info@pedalingminds.org
with a brief motivation for the scholarship request as well as the most recent year's household tax return (form 1040) to demonstrate eligibility. Apply at least 2 weeks or more before the Pedaling Minds program starts to give us sufficient time to review your application. We may not be able to grant a scholarship if this timeline is not respected.
We are able to provide partial and full scholarships for Pedaling Minds programs
We will review the applications internally and base our decision on the availability of scholarship funds and maximum household gross income (please see the table). If your income is below or equal to the one stated for your family size in this table, you may qualify for a full scholarship depending on our funds.
These values are based on official 
federal poverty guidelines
.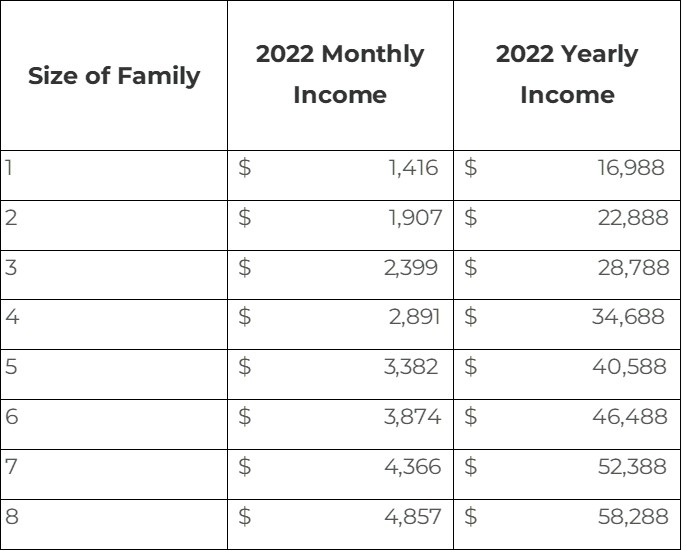 PM is dedicated to serving those in underserved communities. A growing portion of our funds and programming are offered to those from underserved communities each year. Our goal is to raise enough funds to establish mobile hubs of instruction in a variety of underserved neighborhoods around the Front Range.